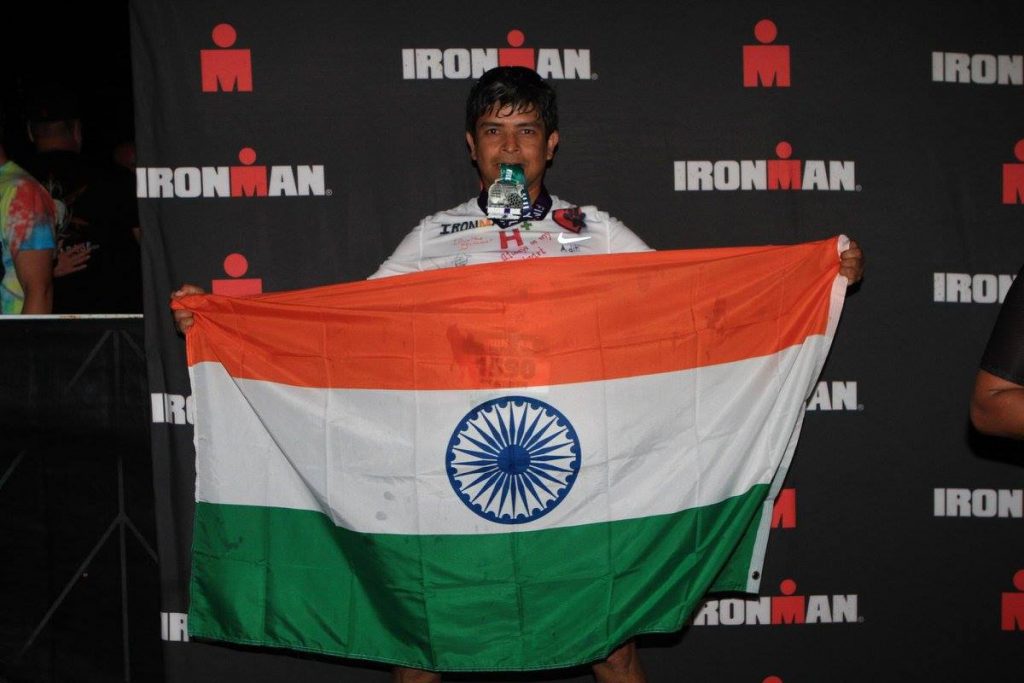 This was the 2nd Ironman race for Odia Ironman – Sidharth Routray.
A very special race for me as my Father Sri Suresh Routray [MLA & Minister from Odisha] and Mother Malati Routray came to USA for the first time and were there at the finish line.
The preparation was going good. I use to cycle to-and-back from home to office for 45 km everyday. The swimming has improved a lot after lot of time learning from YouTube. And running was also improved, thanks to new running style learned from YouTube.
Unfortunately I met an accident 4 weeks before, during my cycling practice. A truck hit me on the road out of the blue. He said he did not see me because to sun shine. After 2 weeks of rest and 10 stitches to the legs, got back to training. Was not sure I will be able to finish it. Despite all the difficulties, presence of my parents made it possible to finish the race in 14 hours 21 min.
I have to say the training was not enough. After a slow swim, I took on the hilly Santa Rosa road, at a good speed. As the sun raised the day started heating up. After 150 km, my thighs froze. They were not tuned for 6 hours of stress. They gave up. I slowed down and cruised back to bike finish line, with nothing left on my legs for the run. I could not get down from the bike, and could not move after I got down from it. Thank God my parents were not nearby to see me in this misery. It took me 30 min, lots of salt and water, to be able to limp. I walked for 15 km, after which my legs started firing up. Jai mata di, there was no stop after that, I saw my parent and family cheering me, after that all the fire came back. I sprinted the rest 27 km to finish the race in 14:21:01 hours.
Proud to the son the real Ironman of Odisha – Sura Routray.