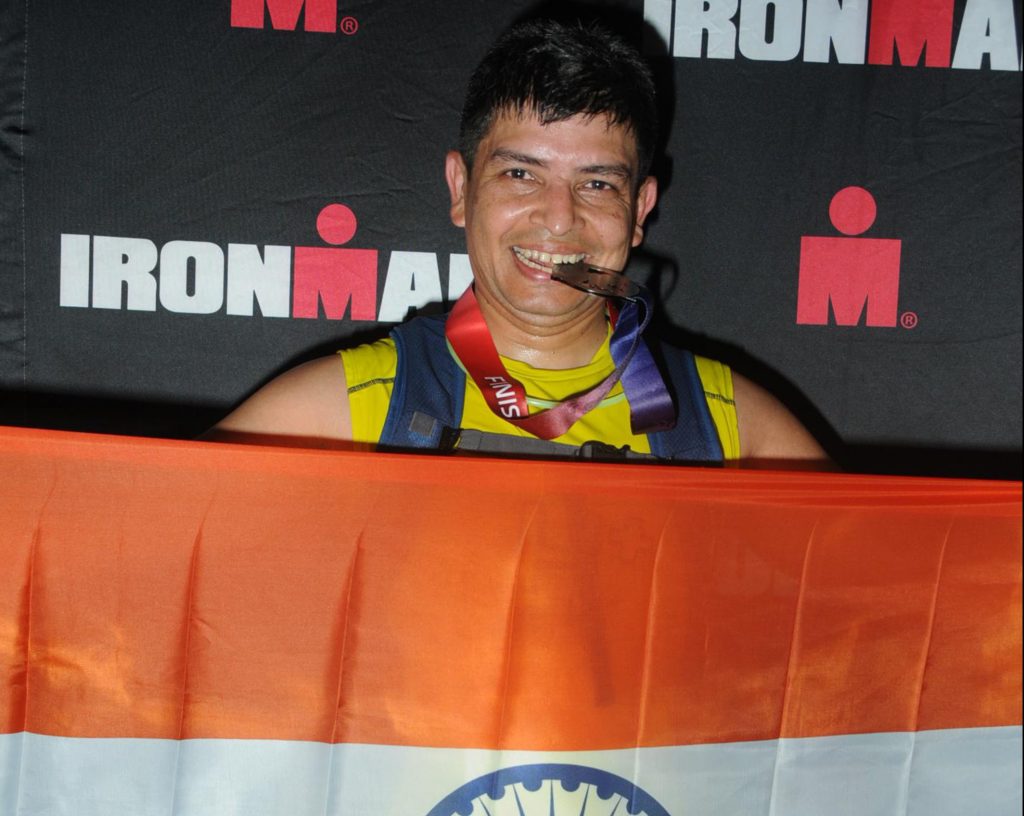 First Odia Ironman – Sidharth Routray – from Bhubaneswar, Odisha, India
I really prepared hard, I would say excess for the 1st ever Ironman race, ran by an Odiya. Planned for a timing of 14 hours for 3.8 km swim, 180 km cycle and 42.2km run. I was surprised I could beat my own expectations by such huge margin. Its does prove the fact that, sweat more in peace, bleed less in war.
Due to bad weather the swim was cancelled, well it worked in my favor, as that was my weakest. I could have take 2 hours to finish the race. But I was so well prepared for the other two. I finished the cycle in 5 hours 30 minutes and the run run in 4 hours 20 minutes. What a amazing time of 9 hour 50 min. Proud of being a Odia who can do this.
It was a disciplined 16 weeks, as my wife was gone to India, and I was a single dad for many months. I have to manage daughter Aroha and Aditi and the house all on my own, and then do the training. I use to wake up and train for 2 hours in the morning. Then cook, take care of girls, send them to school, go to office, come back cook, clean, and wash, and then in the night from 9-11 go back to training.
On top of that, I had a big fight with top management, lost my job, 2 days before the race. You know what, I did the race with anger and challenge. And 5 days after the race, I got an amazing new job with double the salary. Credit goes to the extra confidence I got after finishing the race. Thank you Ironman.