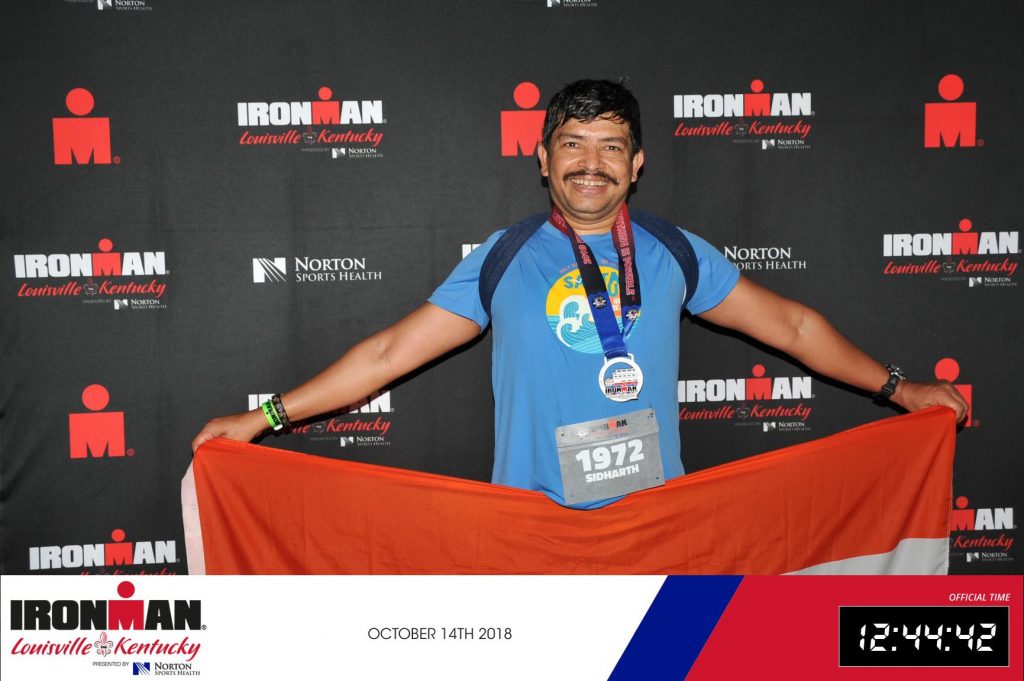 4th Ironaman for Sidharth Routray – The Ironman from Odisha. He finished 4 KM Swim, 180 Km cycling and 42 Km running in 12 hours 44 min. 13 hours of hard work with a smile all the way.
Good thing was the swim was all downstream in the Ohio River. His shoulder had no strength, so he had use specialized straps to transfer the weight to other hand muscles. Well it helped get to the finish line.
After the shoulder surgery because of the accident in Ironman Canada, got only few weeks to prepare. The doctor said no activity for 1 years, but he defied the same and did a Ironman after 10 weeks of the surgery.
The only exercise I did for 8 weeks was do the stair master. Climb around 600 floors a day. That helped, my legs were in super shape.
Plus my wife was there, we partied till 3 am, at Nashville, the country music capital of the world. That helped take all the stress away.
It was a rainy Ironman, it rained all day, may be that helped, as I was not dehydrated. Although I saw many people falling off the bike. I was super careful, as my shoulder surgery could not afford a fall.
Run was good, as the whole of downtown was out cheering us. But for my surgery It would have been a much better. Let see what there in 2019.